We leap to a new challenge.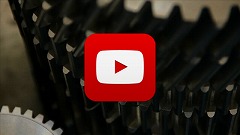 ●Greeting
At Seiwa Corporation, our aim is to provide products and services that satisfy our customer's needs. Seiwa's motto is "The Customer is First."
In order to always grasp a customer's needs exactly and to offer a solution, we strive for original and innovative technical development, referring to the newest technology trends, laws and regulations, etc. Our company has always been led by our customer's needs, since our foundation in 1920, as mentioned in our above policy. A corporate activity of our company is to respond to our customer's troubles or problems by consistently offering solutions. On the technical side, we believe collaboration with our suppliers, customers or bodies such as Universities and Technical colleges can be of mutual benefit. Proof of this policy was displayed in 1960, when our first NC gear cutting machine was completed for non-circular gears. Seiwa have always led the industry in gear finishing. In 1988 we developed the first internal gear honing machine in the Japanese domestic market, driven mainly by the requirement for noiseless transmissions in cars. In 2000, when gear honing was still an expensive process, Seiwa began developing a new high speed method of gear grinding as the finishing process machine, to reduce costs. This was a world's first when announced in 2004. Our highly efficient hobbing machines address both the problems of low cost and environmental issues. Seiwa developed the original Aqua-Cut method in 2005, which solves the problems of oil or dry cutting. This system has received high praise with regard to productivity from customers and as a solution to the environmental problems. Seiwa's product range has been rationalized and the models are classified into four categories, in order to meet the diversified needs of our customers. 2010 saw our 90th anniversary and as our centennial year approaches Seiwa aims to be increasingly trusted and to satisfy customers on the basis of "All for the Customers sake"
Name of Company
SEIWA CORPORATION
Headquarters & Factory

2139-5, Kaminaoe, Hikawa-cho, Izumo city, Shimane, 699-0624 Japan
Phone:+81-853-72-0306
Fax:+81-853-72-0343

Sales Headquarters

12-8-302, Nishinakajima-5, Yodogawa, Osaka, 532-0011 Japan
Phone:+81-6-6305-0797
Fax:+81-6-6305-0796

Tokyo Sales Office

43-5-702, Minamiurawa-3, Minamiku, Saitama, 3360017 Japan
Phone/Fax:+81-48-699-5541

Affiliate Company

SEIWA GEARTECH (CHINA) CO.,LTD.
69 Ruifeng road,Binjiang development area,
Jiangning district,Nanjing.
postcode:211161
China Phone:+86-25-5230-3998 Fax:+86-25-5230-3985

Founded & Reorganized
Founded on June 10, 1920
Reorganized on June 10, 1947
Major Products

Various gear cutting machines (Gear hobbing machines, Gear grinding machines, Gear honing machines)
Tool grinders machines (hob sharpener), etc.